Holiday in the Villgratental valley
Current Pictures – Instagram Feed @visitvillgratental
Valley of the maple tree
The Villgratental valley in East Tyrol, with the municipalities of Außervillgraten (1,287 m) and Innervillgraten (1,402 m), is one of the last largely unspoilt high valleys in the Alps and is still characterised by a cultural landscape of mountain farming. The side valley of the East Tyrolean Pustertal valley with its steep slopes, many of which are still worked by hand, and its traditional wooden house architecture is one of the most pristine natural and cultural landscapes in the Alps.
The Villgratental has made an alpine name for itself in recent decades as a snow-sure ski touring area with a high density of easy to difficult ascents and descents. The Villgrater mountains are favoured by their north-facing location and therefore usually offer ski tourers great conditions throughout the winter, which can last from November to May. A high density of more than 40 selected tours, reaching almost 3000 m and offered in all levels of difficulty, are available for less experienced and experienced ski mountaineers. All tours are collected in the ski touring guide "Skitouren- und Schneeschuhtouren im Villgratental". Well-trained ski tourers can also be recommended the Villgratental round trip, which lasts several days and includes some crossings and top ski tour mountains. In winter the Villgratental valley is also the annual venue of the Austria Ski Touring Festival, where ski tour beginners and experts alike can get to know the Villgratental valley as a ski touring paradise.
The Villgrater mountains, whose highest peaks are close to 3,000 metres, also offer a variety of possibilities in summer for hikers, mountain bikers and summer guests seeking relaxation. The hiking offer ranges from easy tours for families to demanding high alpine tours for the experienced mountaineer. For example, the Villgrater mountains can be hiked around in a heart-shaped way in 5-day stages on the Herz-Ass mountain panorama trail. On this long-distance hiking trail you can experience the seclusion and unspoilt nature of the Villgratental valley at close quarters. For cyclists and mountain bikers there are a number of recommended tours on roads, forest paths and single trails. From the very top you have a wonderful view of the Lienz and Sesto Dolomites, the Carnic Alps, the Main Alpine Ridge, the Hohe Tauern and with the Grossglockner and Grossvenediger to the highest mountains in Austria. For those looking for rest and relaxation, there is pure peace and quiet. In addition to the opportunities to marvel at culture and traditional crafts, you can enjoy nature and let yourself be pampered.
Despite the seclusion in the rustic, rustic surroundings of the villages of Innervillgraten and Ausservillgraten, guests do not have to do without the amenities of the 21st century. From skiing, ski touring, tobogganing, winter hiking, ice sports to bike tours, gentle hikes or demanding mountain tours, everything is possible in the Villgratental valley. In culinary terms, the Villgratental valley offers its guests everything from the down-to-earth Tyrolean cuisine to top cuisine that has won several awards. For example, in an original farmhouse in Innervillgraten you will find a multi-award-winning Hauben restaurant and hotel, the Gannerhof.
Natural Jewel Winkeltal Valley
A true natural jewel is offered to guests in the Winkeltal valley, a 12 km long side valley of the Villgratental valley, which branches off directly in Außervillgraten. The end of the valley, the so-called Volkzeiner Alm, is the starting point for beautiful hiking and mountain tours, which lead to an altitude of almost 3000m. In winter there is a 1.6 km long toboggan run at the Reiterstube restaurant, which is also illuminated in the evening. In addition, winter hikes can be made through the mostly deep-snowed landscape of the Mooshof Alm and Leiter Alm. If you prefer a more leisurely pace, you can enjoy the unique landscape with a magnificent mountain panorama on a horse-drawn sleigh ride. Thus the Winkeltal valley is a real insider tip within the Villgratental valley and definitely worth a visit.
Außervillgraten
17°
Humidity:77%
Clouds:40%
Wind (S):7kph
Mäßiger Regen
Thursday
17°C
Impressions Villgratental Valley
Book your holiday accommodation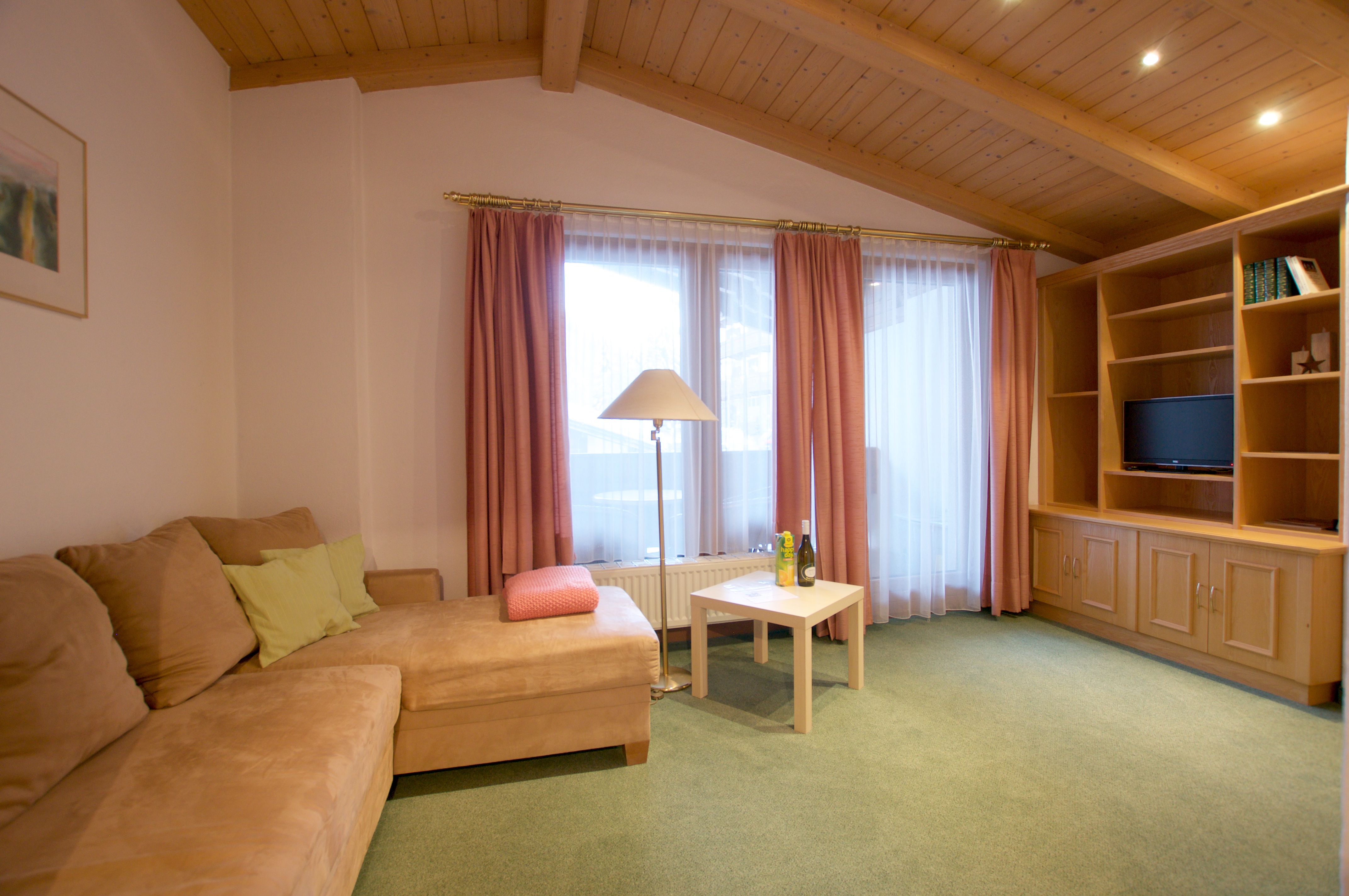 Cozy Double Bedroom Apartment
Apartment for 2 PersonsThis apartment is fitted with a fully equipped kitchen, a dining area, a seating area with a sofa and cable TV, a balcony, and a bathroom with bathtub, shower and toilet.
Welcome drink
Mountain view
38 square meter
Free Wi-Fi
Satellite TV
Private balcony
Book now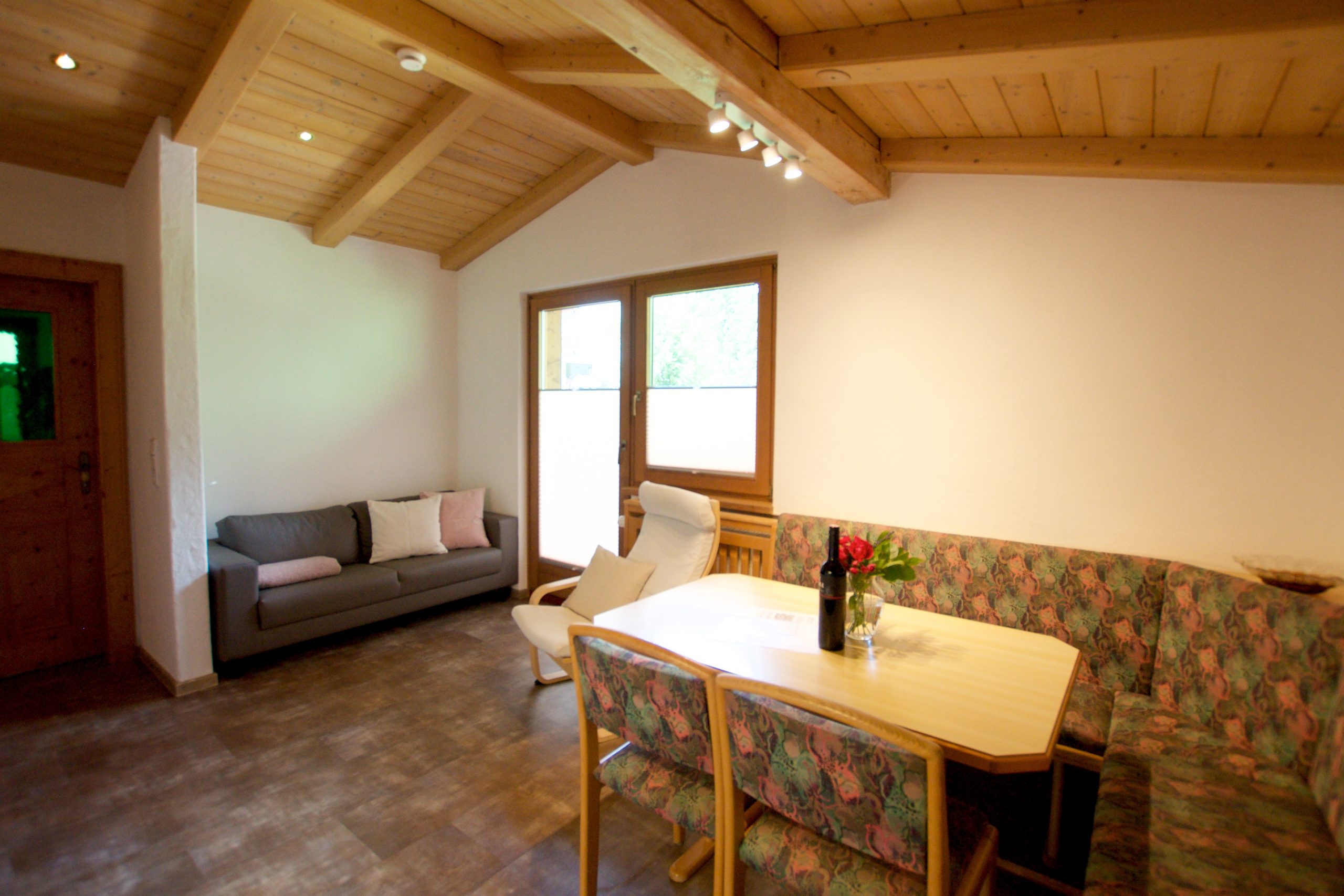 Deluxe Two Floor Apartment
Apartment for 4 personsThe apartment has a modern kitchen with a balcony which offers a glorious view. The two bedrooms provide the ideal environment for relaxation. Especially the double bedroom suite gives guests a romantic atmosphere!
Welcome drink
Mountain view
58 square meter
Free Wi-Fi
Satellite TV
Romantic bedroom
Book now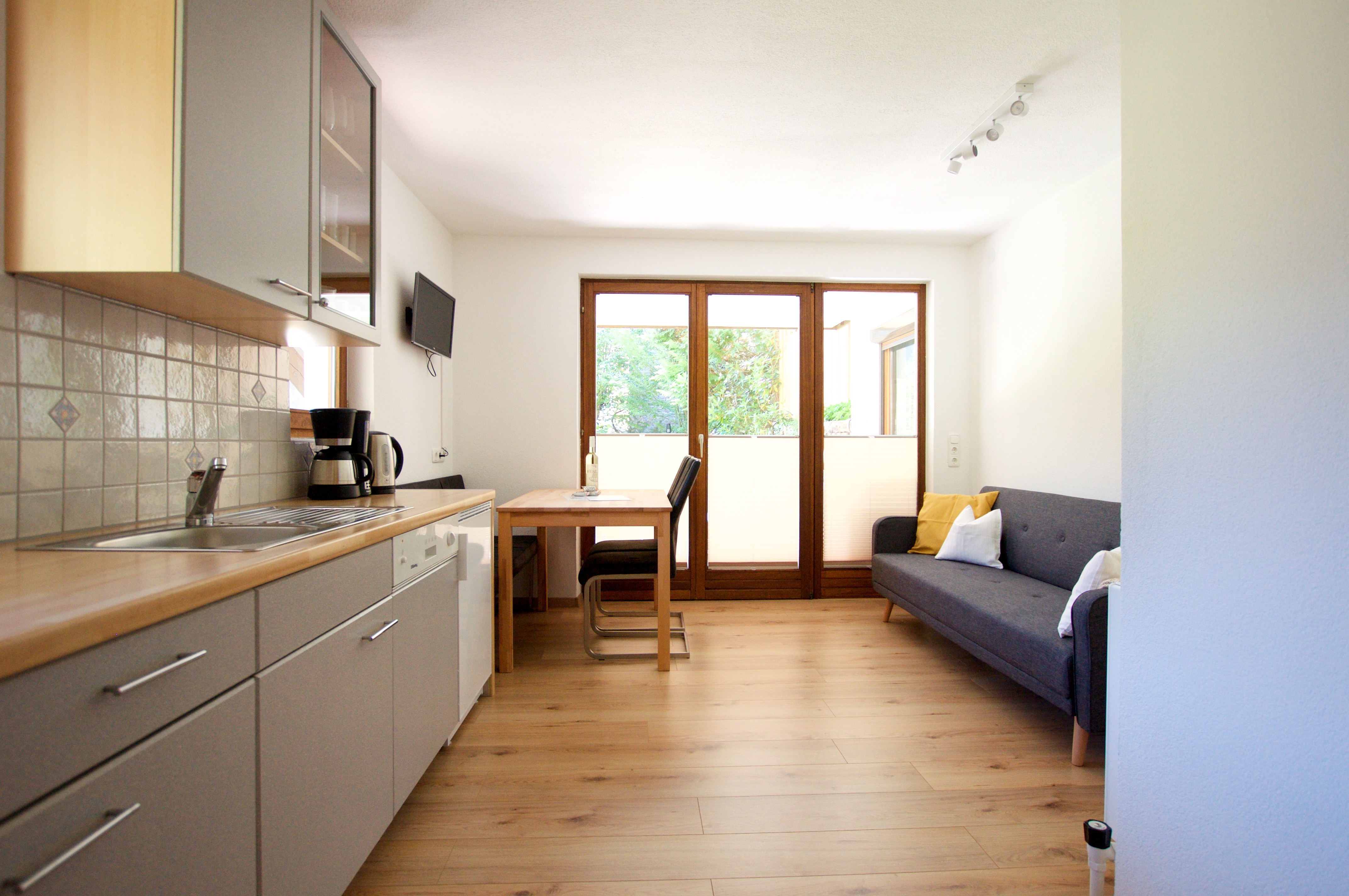 Family Apartment with Garden
Apartment for 4 personsThe apartment offers a stylish kitchen, two bedrooms and a shower with toilet. A beautiful terrace with an adjacent green space makes this holiday home especially for nature-loving guests and families attractive!
Welcome drink
Mountain view
44 square meter
Free Wi-Fi
Satellite TV
Private garden area
Book now